About the Author
ABOUT KIMBERLY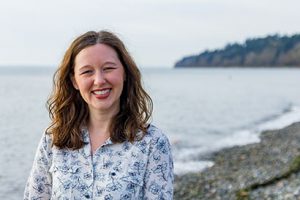 Kimberly enjoys a rewarding career in Healthcare, working with mothers and infants. Kimberly started her career as a Neonatal Intensive Care nurse. Following the completion of her Master's degree in Nursing, she spent several years working in various nursing education roles prior to her current position as a Program Manager at a local hospital.
During the 2020 pandemic, Kimberly searched for an escape from the daily stresses and found a passion for writing. Inspired by her kids' love of riddles, coupled with her desire to travel, Kimberly immersed herself in a world of adventure and mystery.
Beyond the Icy Towers is Kimberly's debut children's novel, and the first in the Carter and Eli Map Quest series. Writing this book was a family affair – with Kimberly's two boys sharing their ideas and her husband supporting the editing and publishing. Seeing the book come alive gave them something to look forward to during these difficult times.
When she is not working, writing or busy with her boys, Kimberly loves taking long walks along the beach near her home, losing herself in a good book and sipping a steaming cup of tea on a rainy day.